The North Country Savings Bank team is here for you. We'll walk you through every step of the mortgage process, from answering your questions about where to begin to explaining all the important financial details. Our experienced bankers and loan experts are prepared to help first time home buyers get their credit reports in check, figure out how much house they can afford, and be there at the finish when they finally sign on the dotted line.
Buying your first home is life-changing, but it doesn't have to be stressful. We love helping people move into their dream homes. So don't worry: You've got this, and we've got you
We recommend applying for a mortgage before you start shopping. By figuring out how much home you can afford, you'll avoid falling in love with a home that's not in your budget. We will qualify you based on your affordability level and credit history.
Pre-qualification is the first step in the mortgage process, when the lender determines if you are eligible to qualify for a mortgage loan, and determines how much money you are able to borrow based on basic financial information including your income, debt, and assets. There are no rate or loan amount guarantees with pre-qualification.
The pre-approval process is when the lender performs a credit review. This gives the lender a closer look at your financial history, and provides you with more accurate interest rates and loan amounts. Once you are pre-approved, you know how much money you can borrow and how much "home" you can afford.
Our mortgage loan calculator can help you determine your monthly mortgage payment including taxes, insurance, and the principle. You can also schedule a meeting with a Loan Expert to review options that will determine how much home you can afford.
In addition to the mortgage payment, you will have monthly expenses of taxes and insurances for the property.
To receive approval for a new mortgage, we generally require that two to four years have passed since your bankruptcy or foreclosure so that you've had time to establish an acceptable credit history.
Generally your credit score will not be affected by our inquiry. Most lenders see multiple inquiries for the same type of loan and know that you are comparing rates between lenders. However, if you have applied for several different types of loans or credit cards in a short amount of time, your credit score could be negatively impacted.
Though your credit score is an important factor in qualifying for a mortgage, it is not the only factor considered. Even if you have less than stellar credit or no credit at all, North Country Savings Bank also analyzes your work history and "alternative credit," including utility payments and rental history.
Applying for a mortgage can be a daunting process, as most lenders explore every aspect of your financial and credit history. Having the proper documents ready can avoid slowing down the approval process so you can start shopping for your new home. Whether you choose to meet with a lender in person or apply online, having the following information on hand will speed up the process:
Proof of income (W2s, recent paystubs or federal income tax returns, if you are self-employed)
Balances and monthly payments of all your current debts including credit cards, personal loans, auto loans and student loans
A list of all your assets including any real estate, automobiles, retirement accounts and deposit accounts
The address and an estimated value of the home you plan to purchase (if applicable)
Both a home inspection and an appraisal protect you against potential issues with your new home. A home inspection will inspect for structural defects, while an appraisal will determine the market value of the property. A home inspection is not usually required, although it is usually recommended.
An Assessment is the value placed on a property by the town or city's assessor's office for the purpose of determining the property's tax value. An Appraisal, on the other hand, is ordered for the specific purpose of determining the current market value of a specific piece of real estate on a specific date. The appraiser relies on current market data including recent sales on properties that are similar in style, size and location to the property. Assessed value and appraised value will not typically be the same since the appraised value will be impacted by market activity.
Each borrower's personal household budget is different, and there are benefits and drawbacks to both 15 and 30-year mortgages: the best option for you depends on your long and short-term financial goals. 15-year mortgages have lower interest rates, cost less over the life of the loan and are great for long-term savings. However, the monthly payments on these mortgages are typically much higher than the 30-year option. Our loan experts can help you determine which mortgage is right for you.
With a fixed-rate loan, the interest rate is determined when you take out the loan and will not change over time. An adjustable rate can fluctuate during the term of the loan depending on the changes in the market. This type of interest rate has maximums that the rate can change at each adjustment and over the term of the loan.
Interest rate is the cost you will pay each year to borrow the money, expressed as a percentage, and can be fixed or variable. This rate is used to calculate your monthly payment. An annual percentage rate (APR) is a broader measure of the cost of borrowing money. The APR reflects not only the interest rate but also any prepaid fees associated with the loan. APR is usually higher than your interest rate and is also represented as a percentage rate.
If the down payment on your home is less than 20%, most lenders require you to obtain private mortgage insurance (PMI). The cost of PMI varies depending on your credit score, down payment and the term of the loan. The payment will be added into your monthly loan payment and in some cases may be tax deductible.
Title insurance provides homeowners protection from possible title issues related to their property. Over time, a home can go through several ownership changes, leaving costly issues that are missed when the title is examined for defects. Title insurance covers the insured party for any claims and legal fees that could arise after the closing.
Closing costs are the fees associated with the end of the transaction and should be considered by anyone looking to buy a new home. The amount you pay at closing can vary depending on your lender. Some examples of closing costs include attorney fees, deduction points, appraisal fees and loan origination fees.
Escrow is when North Country Savings Bank pays bills associated with your property on your behalf. These may include PMI, real estate taxes, homeowners insurance, flood insurance, water and sewer tax, and life and disability insurance. A premium is added to your monthly principal and interest payment to cover these charges.
Our loan experts are always willing to answer questions and help future homeowners finance their dream home. Each mortgage application we receive is given personalized attention so we understand your unique financial situation to find the right mortgage for you.
First Time Homebuyer Grants
---
First Time Homebuyer Class
When you start shopping for your dream home, you may have a few – or a lot – of questions about the home buying process. North Country Savings Bank to the rescue! To help you get the answers you need, we've partnered with The Housing Council to create the First Time Homebuyer Education class, which provides mortgage advice to help first time homebuyers navigate the mortgage process. These monthly classes focus on the broad and finer points of the home buying process, including the benefits of a Private Mortgage Insurance (PMI), uses of credit, and working with real estate agents.
First-time homebuyers in Canton, NY and the surrounding St. Lawrence County region that participate in the class through the North Country Housing Council will qualify for first time homebuyer grants from North Country Savings Bank, which can be used towards a down payment on a home.
To obtain additional information or to register you can call the North Country Housing Council office at 315-386-8576, or contact North Country Savings Bank.
First-Time Homebuyer Grant FAQ
The First-Time Homebuyer Class is hosted by the North Country Housing Council and provides new homebuyers with facts and advice about purchasing a home. It is also a requirement for anyone applying for the First Time Homebuyers Home Ownership Grant, which is available to income-eligible individuals residing in St. Lawrence County.
Qualification for the grant is based upon your income level and the number of people currently residing in your home.
The grant money covers the required 20% down payment and some closing costs.
Yes, we offer a rate discount towards your mortgage loan if you complete the class.
The class costs $75 per person and cannot be paid in cash. Checks should be made out to SLCHC.
Each class is held once a month from 9 a.m. to 3 p.m. You only need to attend one class.
Your income approval is eligible for 6 months with the North Country Housing Council. The certificate of completion for the class is eligible for two years.
You cannot purchase a home with more than two acres or an in-ground pool, a waterfront home or a manufactured home (single- or double-wide).
The purchase price of the home cannot exceed $80,000.
If you live in the home for 10 years you are not required to pay the grant funds back. If you sell the home earlier you would be required to pay back a portion of the grant funds dependent on the number of years you lived in the home.
3 Tips for Homebuyers this Spring
Spring has finally arrived – and as the weather starts to heat up, so does the homebuying market. Before things get too hot to handle, spring marks the perfect time to start preparing to buy a home if you're looking to make a purchase during the hectic summer season.
4 Easy Ways to Improve Your Credit Score
If you've ever been denied a loan, you know the unpleasant feelings that come along with it. And while some know from the onset that they'll likely be denied a loan due to poor credit, to others, the rejection may come as a complete surprise.
7 Things Every First Time Homebuyer Must Know
Buying your first home is a very exciting time! Crunching the numbers to figure out what you can afford is taxing though.
Congratulations, You're Pre-Approved! But, What Does That Mean?
Navigating the muddy waters of mortgages alone can be confusing. There are so many new terms to learn, forms to complete, and questions left unanswered. One of those questions: what does it mean to be pre-approved for a mortgage?
How to Build Home Equity and What to Do With It
First off, what is home equity? Home equity is the difference between your home's value and the amount you still owe. Homes, unlike cars or boats, naturally gain equity over time, especially if you, the homeowner, do any sort of work on it to increase the value.
How to Prepare for Buying Your First Home
For many, buying a first home can seem like a far-away reality. With the constant stream of bills, debts to pay off, and other surprise expenses that most have to deal with regularly, it's no wonder.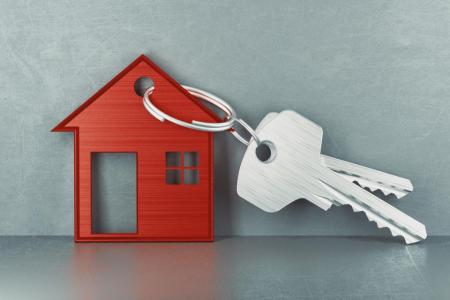 Is Debt Holding Up Your Mortgage Pre-Approval?
Ready to buy a house? Congratulations! That is a big, exciting step, especially if it's your first home. However, before you can choose the perfect property and start packing your bags, you need to secure a mortgage loan, and there is a lot you need to know about that process.
Loans: What Not to Do
For many, obtaining and managing a loan can seem cumbersome, no matter how necessary. The application and approval process can take a significant amount of time. Paying off your loan can seem far away in the future. And taking out a loan sometimes means you're adding to already existing debt.
Mortgages 101: What You Need to Know
For prospective homeowners, mortgages can seem like a complex and daunting part of buying a home, but when it comes down to it, a mortgage is essentially a loan. While it's another form of debt, many view it as a positive form of debt, one that adds to your financial portfolio over time.
Six Ground Rules for Achieving Home Buying Success
Save yourself the regret of buying too early with these basic steps.
Top 4 Reasons to Buy a Home This Year
The market fluctuates, interest rates may increase, and new tax reform means everyone is waiting to see what happens at tax time.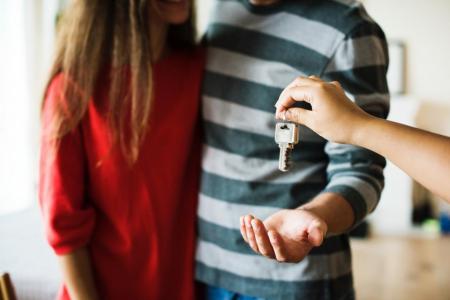 Top Tips for First-Time Homebuyers
Congratulations, you've decided to buy your first home! It's a huge step and arguably the biggest financial decision you'll ever make.